Bank on Your Time.  Bank on Your Terms.  Bank on Demand.
Manage your finances anytime, anywhere with Texas Bank and Trust's comprehensive Digital Banking Services, known as TBTmyWay.  It's the power to bank when and where you want.
TBT's enhanced Bill Pay for desktop and mobile not only allows you to make the one-time and recurring bill payments, the service also includes:
Person-to-Person (P2P) Payments
Bank-to-Bank Transfers
Charitable Donations
Gift Giving
SMARTDeposit works with our TBT mobile app to allow you to securely capture the front and back image of a check with your smart device and conveniently deposit the funds into your TBT account.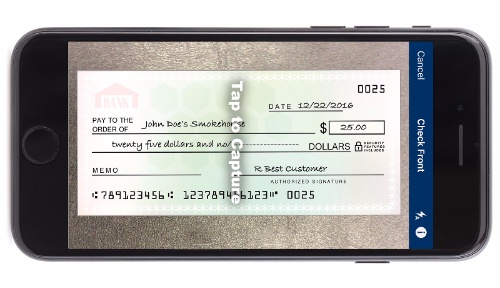 View your account statement(s) online with ease from your desktop or mobile device.  eStatements are archived for the most recent 15 months and can be downloaded to your personal computer for permanent storage.
Manage your financial information with innovative budgeting tools, such as account aggregation, auto categorization/organization of transactions, and insightful 360-degree look at your complete financial picture.
You NO longer need to log into each account separately to ensure your money is where it should be.  With TBT's account aggregation through myOFM, you can track all of your financial accounts in one place, even if the accounts are not with Texas Bank and Trust.
Take total control of your TBT Visa® checkcard!
The ability to add Travel Notices on your debit cards add an additional layer of accuracy and eases your stress about traveling.  Now, you have the ability to set your trip details such as location, start date, and end date in advance to ensure uninterrupted use of your TBT Visa® checkcard.